A recent poll shows the majority of Californians still support high-speed rail, according to a new story at Streetsblog.
If you only paid attention to headlines there, this might be a surprise. The megaproject seems to have few friends in the press. As one journalist cited in the Streetsblog piece says, "California has no shortage of transportation problems, but traveling between San Francisco and Los Angeles isn't one of them."
This quote nicely characterizes much of the misunderstanding about the project. It's as if the train were just a plane on rails that only served these two points.
California high-speed rail is about way more than that. It's about the entire network that the one high-speed line enables. It ties the two ends of the state together and makes trips fast enough to be competitive with flying or driving.
We've written before about California's revolutionary state rail plan and how exciting it is. Simply put, it makes public investment in trains a priority, instead of an afterthought. The goal is to make rail travel a truly practical everyday option. That's an attitude we haven't seen in the United States in a long time.
The draft of California's plan has a diagram that really tells the story. Here's ridership between counties in the state with the completed network in 2040, compared to 2010 ridership: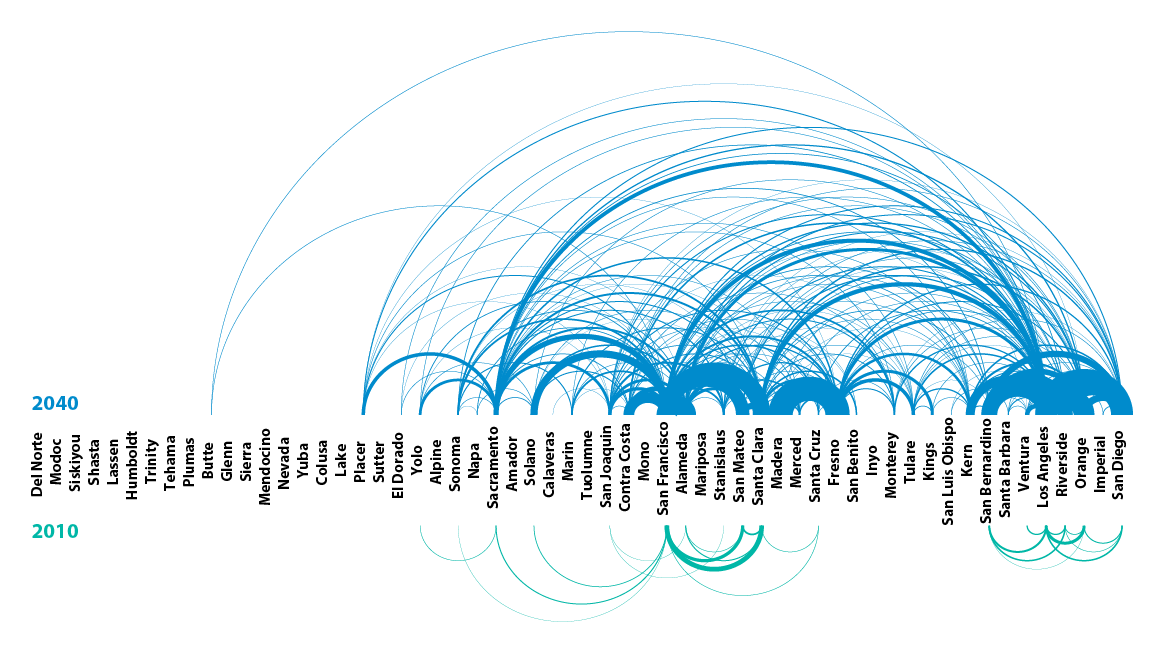 That's a huge change, enabled by a rich network. But look how little of that overall volume is between Los Angeles and San Francisco: