Northern Lights Express Funding
The most recent studies propose running four daily round-trips along the 152 miles of existing tracks, at max speeds of 90 mph. It's projected that ridership would start at 700,000 to 750,000 in the first yer. The route begins at Target Field Station in Minneapolis, which provides access to public transit and light rail, and terminates at the St. Louis County Depot in Duluth. Intermediate stops are planned for Coon Rapids, Cambridge and Hinckley in Minnesota and Superior, Wisconsin. The track is owned by freight railroad BNSF and the project will require upgrading sections of track and lengthening sidings.
A broad base of supporters continued to advocate for the NLX and have been rewarded for their efforts.
Minnesota passed a transportation bill that included nearly $195 million in funding for the Northern Lights Express (NLX). The NLX is a passenger rail line that would connect Minneapolis and Duluth, two of the biggest cities in the state, along with four intermediate stops along the route. The bill also includes funding for operating and capital costs for the second round-trip train between St. Paul and Chicago.
The $195 million for the NLX covers the required local funding for the project, and now they can pursue federal grants to fund the rest of the design work, construction and rolling stock. Agreements with track owners BNSF and likely operator Amtrak, need to be worked on as well.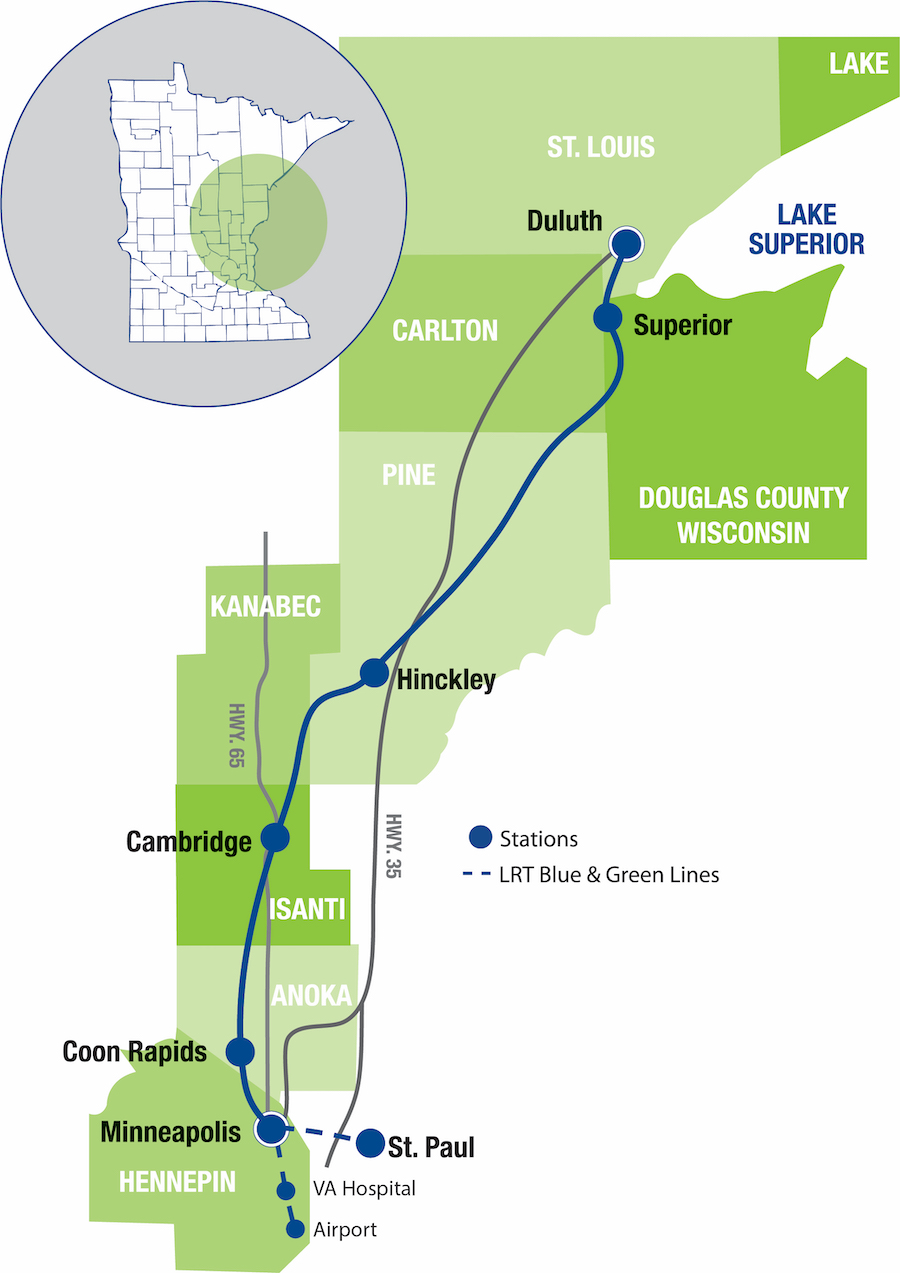 The Latest from HSRA
Our Latest Blog Posts
Check out the latest news, updates, and high speed rail insights from our blog!