A Fast, Simple, Clean Trip Through The Desert
America's 2nd-largest metropolitan area. The tourist capital of the west. And the only way to get from one to the other is a long, crowded desert drive. But it doesn't have to be that way.
A high-speed rail corridor between Las Vegas and Los Angeles has been dreamed of ever since Amtrak's Desert Wind was discontinued in 1997. Initially led by a casino owner under the names DesertXpress and XpressWest, the project kicked into high gear in 2018 when Fortress Investment Group, parent company of Brightline Florida, purchased the project and rebranded it as Brightline West.
Brightline West is ready to connect Las Vegas and the Los Angeles area at speeds exceeding 186 mph.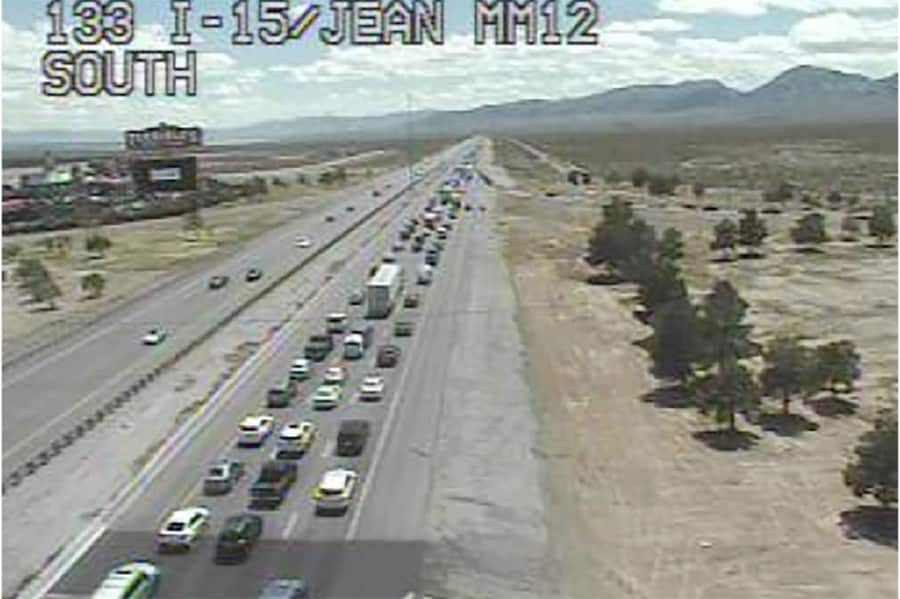 Heavy traffic on southbound Interstate 15 from Las Vegas into Southern California on Monday afternoon, May 27, 2019. (RTC Cameras)
The Los Angeles to Las Vegas Trip: Long Drives, Crowded Roads
The "City of Angeles" and "Sin City" are already closely connected with an estimated 50 million one-way trips between the two annually.
With a population of over 17 million people, Los Angeles and the surrounding metropolitan areas are an international center for business and industry. Las Vegas, meanwhile, is a top tourism and entertainment destination; the twelve largest hotels in the USA are all located in Las Vegas.
80 or more flights connect the two cities on a typical day
85% of trips are by car or bus over the single roadway connection (Interstate 15).
4.5 hour drive with no traffic
7 hours or more during the weekend rush.
Brightline West aims to connect the two by high-speed train in about 3 hours.
Want to Help Make Clean Fast Transport Between LA And Vegas Possible?
You can make safe, easy transport possible. You can help us reduce traffic and protect the natural landscape. Join the Alliance today. Your passion makes us stronger.
Beyond LA: How Brightline West Connects The Region
The integrated network approach makes the project more than a straight line between two cities. It helps unite an entire region.
Brightline West is utilizing the integrated network approach. At Rancho Cucamonga, the LA area station, Brightline West high-speed trains will connect with Metrolink regional rail, allowing riders access to and from LA Union Station and over 60 other Metrolink stations.
Stations at both ends of the line will connect people coming from all directions. They can connect to
Local transit
Rideshare,
Micro-mobility options.
Brightline's own last-mile ride service ("Brightline+")
Shuttles to and from the major resorts
High-speed service could potentially one day be extended down the San Bernardino line into LA Union Station itself. Brightline West is also designed to accommodate connectivity to Palmdale via the separate "High-Desert Corridor" project, which would provide passengers a link to a separate Metrolink line as well as future California High-Speed Rail service. When California High-Speed Rail is complete, a one-seat ride from Las Vegas to San Francisco will be possible.
Learn more about High Speed Rail Networks in California
What Is Brightline? A Proven Passenger Rail Operator
This project is not Brightline's first rodeo. Brightline has already developed a major passenger rail project in Florida, which is the first privately-owned and financed passenger rail project in the United States in decades. Brightline knows what it takes to build a new passenger rail line in the United States. But unlike their Florida operation, Brightline is planning to bring true high speed to the United States with Brightline West. Brightline West will operate zero-emission trainsets built to European high-speed rail standards and powered by overhead electric catenary. Trains will exceed 186 mph, potentially the first in the county to do so in revenue service. Track, systems, and facilities will be built to modern European high-speed rail standards, and designed to be compatible with the California High-Speed Rail project.
Where It Stands
Brightline West has been hard at work to prepare the project for construction. Major milestones reached thus far include completion of major land acquisition and lease agreements, including a station site on Las Vegas Boulevard, also known as "the Strip." Agreements with the Arizona and California highway departments for using the I-15 right-of-way are completed. The bulk of NEPA documentation and approvals for environmental clearance have also been completed, with the outstanding environmental review of the proposed work in the Cajon Pass to be completed at the end of this year.
According to Fortress CEO Wes Edens, Brightline West has already invested $550 million of its own funds in preparing the project for construction. In a recent interview with the Las Vegas Review Journal, Edens stated that the project is now "at the one-yard line" and expected to start construction in 2023.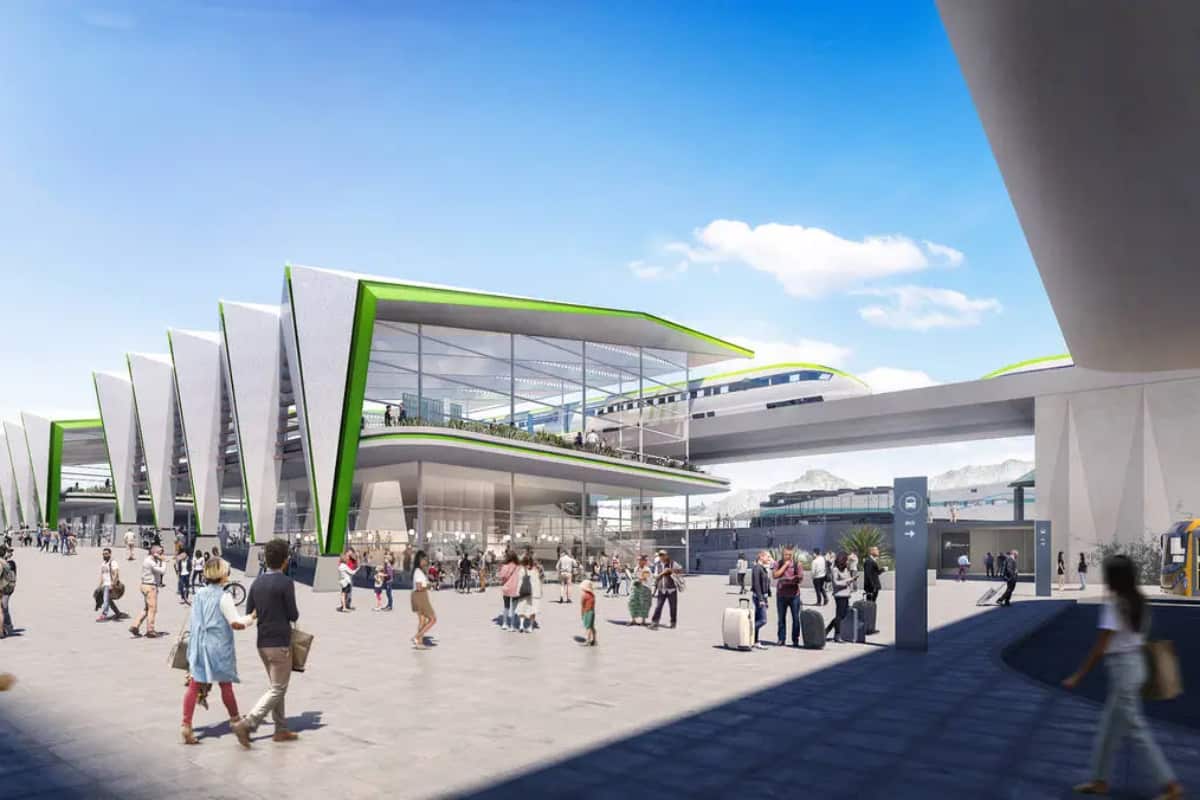 It's a Beautiful Country
Let's see it. Let's clean it. Let's build it. Let's make high speed rail a reality.